How to Sell Jewelry Online?
Selling jewelry could be difficult and frustrating, so here we created a complete guide with how and where you can sell or buy your jewelry hassle free.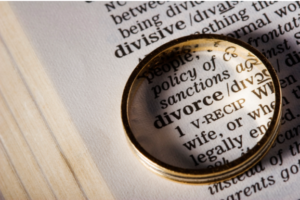 Selling jewelry is really the last thing you want to think of right after that messy divorce you just went through.  But after a marriage fails there's not much you can really do to fix it. You just have to stand strong, be brave and face it. The harsh reality is you now have an expensive piece of jewelry sitting on your dresser with truly no purpose.
Simply holding on to that engagement ring of yours will be a constant reminder of that failed relationship you somehow want to keep forgetting. And when you really think about it, what good comes from holding on to something that no more exists?
A lot of people in fact may still be wearing their ring post the split mainly out of habit or a sense of attachment to their better half. Sometimes people even just wear it for security and to steer clear from any kind of questions they may be asked directly regarding their recent divorce. But there comes a time where you realize you've got to simply get rid of that ring and let go! And while you're clearing out your past, what's better that being able to get some yield out of it and benefit yourself?
Now before you go look up "how to sell jewelry" online, there's a few basics that you probably need to understand first. Since most people have generally never done this before, the first time can be quite tricky. When you make up your mind and decide to get rid of that ring there's like ten questions that pop into your head almost instantaneously.
Firstly what you need to understand is that it is the Marriages that matter and not the diamonds itself.  I like to think of diamonds as a sign of romance and love, it's always nice to have something flashy and beautiful to look at as a reminder of how much your significant other loves you but after your marriage ends, it really makes no sense to hold on to it! What makes a lot more sense would be selling it and using the same money to buy yourself something amazing that you deserve and has a positive energy attached to it!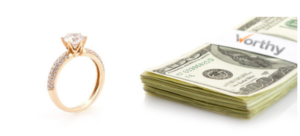 You're probably wondering things like 'Where can I sell my jewelry?', 'How to sell jewelry?' or 'how much is my diamond worth?' and let me tell you it's totally normal to do so. Here at sellmydiamond.com, we have the solution to every problem or question you may have regarding selling diamonds online or how to sell an engagement ring that belongs to you. The way we work is you can contact us through our contact form online or even over the phone with our toll free number to discuss your jewelry. After that you can ship your jewelry to us via an insured, prepaid packing label so we can examine it. Lastly, we'll determine the best available price of your jewelry on the open market in New York City and get you paid! Now I know you may probably think twice before sending in your precious piece of jewelry and it's totally normal to have these security issues in mind. So for those of you who prefer an in-person dealing we offer that too! All you have to do is call our toll free number and let us know you prefer selling it locally. We will then contact our local subsidiary with your name and information. When you arrive, make sure to let the owner know that you are from Sell My Diamond. After you're done with that, the entire process is seamless. You can then sell your jewelry face-to-face, and walk away with the cash that its worth with you! Now hows that for a super easy dealing?
The primary  step to go about this is to gather as much information as possible about your diamond. This can include the original receipt as well as a certificate originally generated from a gemological lab. With the help of these documents, buyers can then identify what's valuable about your diamond and can then give you an approximate amount of its value. Sometimes It might be hard to go back and get a hold of all the paperwork associated with your ring, and if it was purchased several years ago, it may be even more troublesome. But you have to understand just how much this paperwork is worth and try setting some time to figure it out. If you're sitting around wondering what your diamond is worth, you probably need to first understand the 4 C's which are Clarity, Cut, Color and Carat Weight.
Using tools like the diamond weight calculator, the carat calculator or the diamond size calculator are some of the ways you could go about this process and help simplify it. The main purpose of understanding the Diamond 4C's are two very important things: the diamond quality could be communicated in a universal language, and diamond customers could now know exactly what they were about to purchase.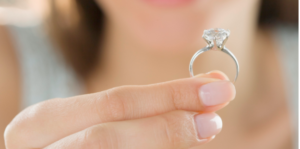 Whether it is a one of a kind vintage tiffany ring on sale or a david yurman bracelet sale sellmydiamond.com can help you understand and evaluate the best price for it in the market. Much like white pine trading helps you with dealing with your diamonds we make the the process simple and accessible!
With the rapid growth of the Internet, selling your diamonds involves nothing more than just sending in your jewelry to us to get it examined which is an absolutely safe and trustworthy procedure.
We understand that advertising your once meaningful diamond ring and dealing with inquiries about it after can be quite annoying, stressful and mainly time consuming. Most often than not it takes time away from focusing with the really hard stuff like organizing your finances, looking for a job or dealing with the other aspects of a recent divorce.